We're a tiny brewery and blendery making beers with love and intention on Dharawal Land.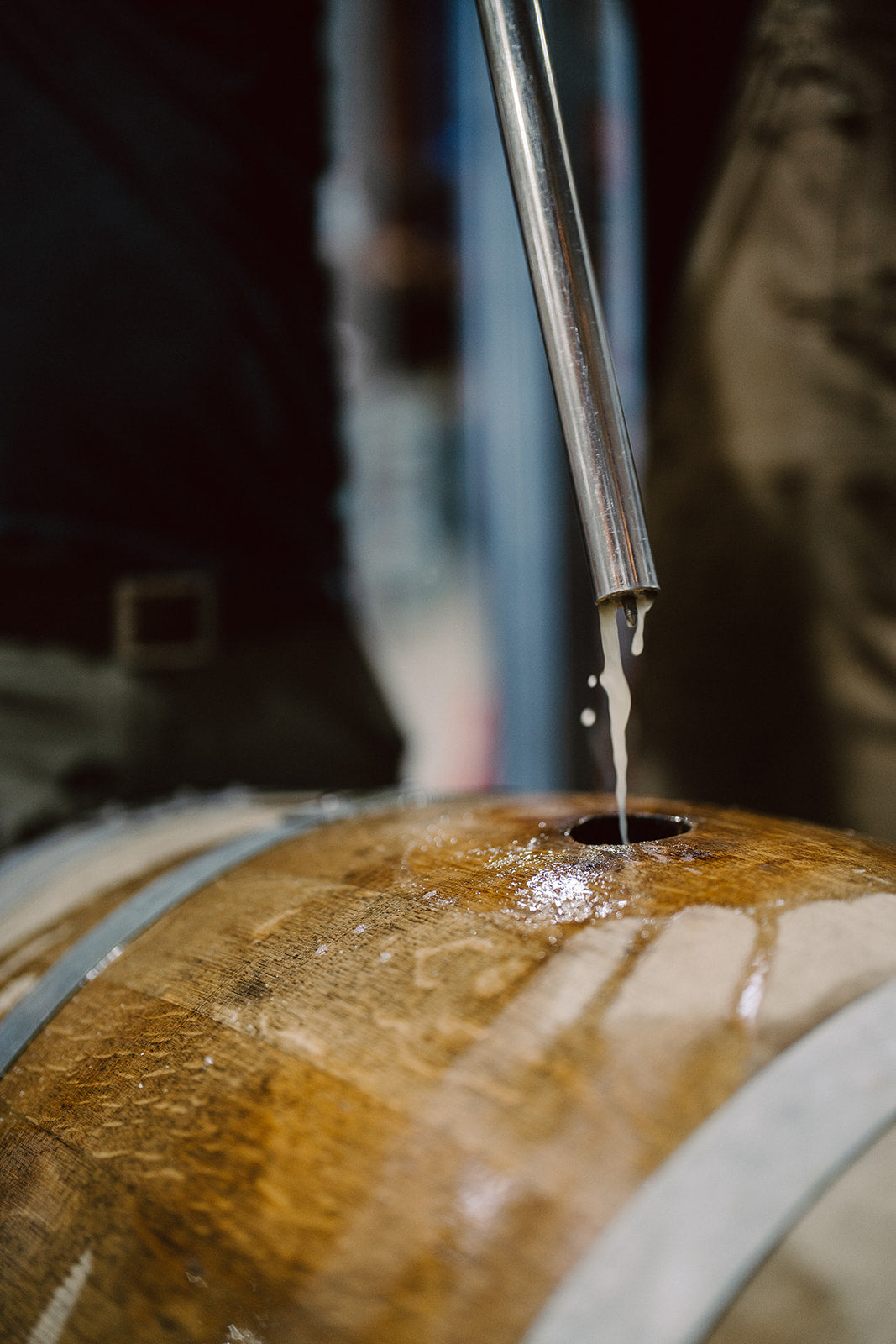 Process
It all begins with an unfermented beer starter known as the wort (pronounced 'wert'). Our house strains comprise a special blend of wild yeast and bacteria derived from locally sourced plant life. Yeast is found in nature and forms part of our regional DNA. Our goal is to create beers that celebrate local profiles by using endemic plants and other native flora. We also use a brewer's yeast sourced from Mogwai Labs here in the Illawarra.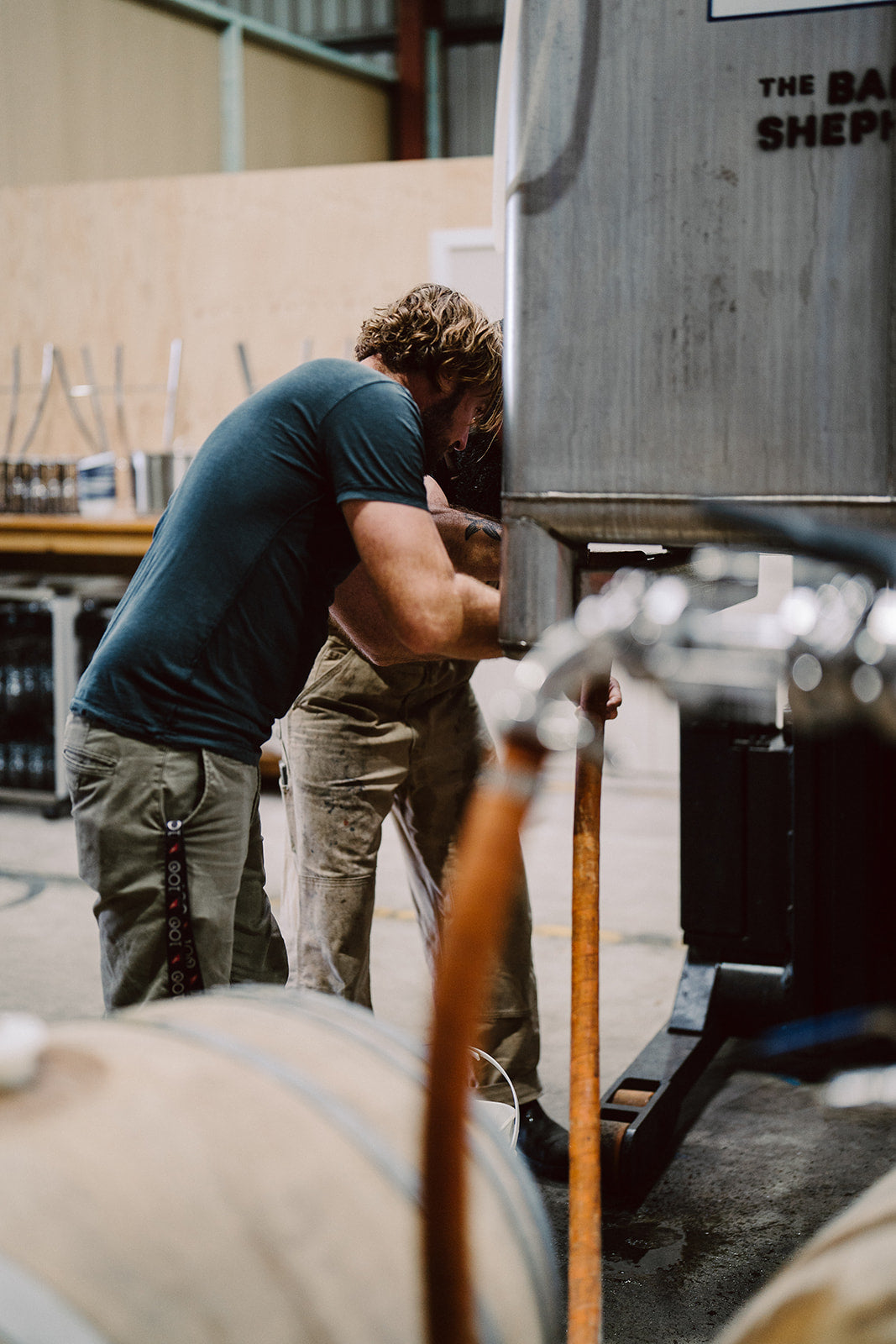 The wort is initially fermented in either French oak barrels or stainless steel vats, and then aged in the oak barrels.

The barrels are ex-wine barrels sourced from all over, each with its own history and good bacteria culture. Every barrel gives a unique flavour outcome - the same batch of beer can take on a completely different taste depending on the characteristics of the barrel it's aged in. Our aging process can run anywhere from four months to four years. 
"Every barrel gives a unique flavour outcome"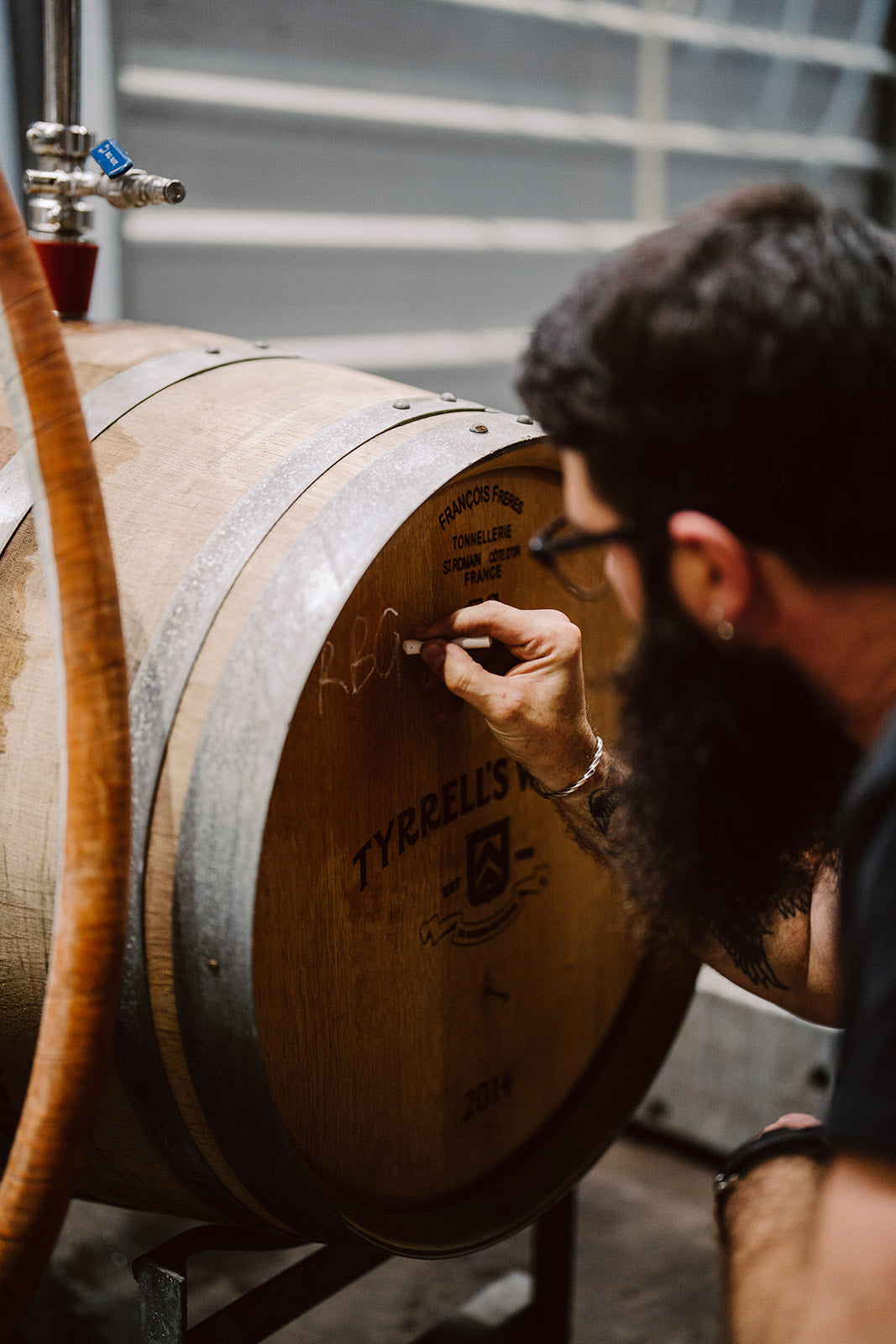 A lot of our product utilises the juicy leftover pomace cake from natural winemakers. Straight after the grape press is done, we're onsite and ready to collect the pomace and transport it back to our warehouse to blend it into our brews. These ingredients marinate for a few months or up to a year, depending on the depth of flavour we are searching for. 
The barrels are then tested, sampled and blended. We see this part of the process akin to an artist mixing paints - each barrel is a different paint colour and it's the blender's job to create a masterpiece. The barrels are settled again for a couple of months before bottling. The bottles condition for two to six months before we release them into the world.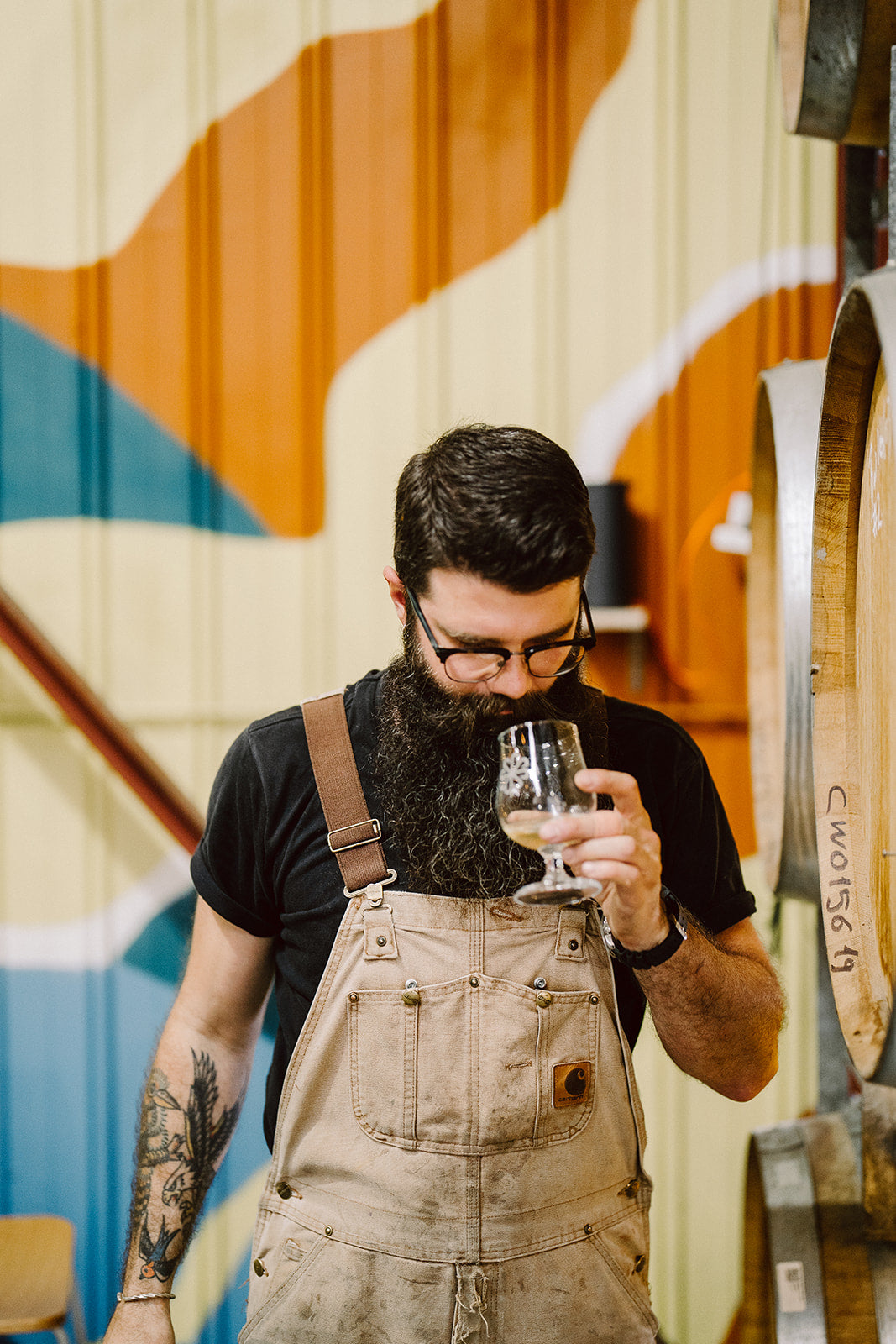 We continually learn, experiment and perfect, exploring the boundaries of the process and expanding our connection to the community and like-minded makers and producers. 
Suffice it to say, masses of time, love and thought go into every single bottle.