Our Story
The Barrel Shepherd is an exploration of all things sour and wild, created with good intentions and community in mind. 
We've evolved gently since Georg's first foray into home-brewing over a decade ago. In 2021, he expanded into the old King Gee factory in Bellambi, north of Wollongong in Dharawal land, and The Barrel Shepherd was born. 
Our small batch production happens slowly and intentionally. Patience and meticulous care are required to craft our premium barrel-aged products; barrel aging is a dance between the barrel and the brewer. We guide and shepherd our repurposed French oak vats to their deliciously triumphant finale.
A healthy respect for agriculture and natural ingredients weaves through our fermentations. The Barrel Shepherd offer is ever-changing, beholden to the ebb and flow of seasonal harvests. Our blends and brews are infused with locally sourced fruits, vegetables, herbs and flowers, often giving new purpose to produce heading to landfill. From undersized fruit that can't be sold commercially, to the juicy by-products of distilling and natural winemaking, our flavour profiles are cast by the environment and our relationships with makers and growers. We use grains that are 100% organically grown in N.S.W. 
In May 2022, we opened The Barrel Shepherd Bar and Cellar Door. Each Saturday afternoon, we happily pour our wild ales and barrel-aged sours for thirsty guests and lovers of unique drinking experiences celebrating the land and the good life.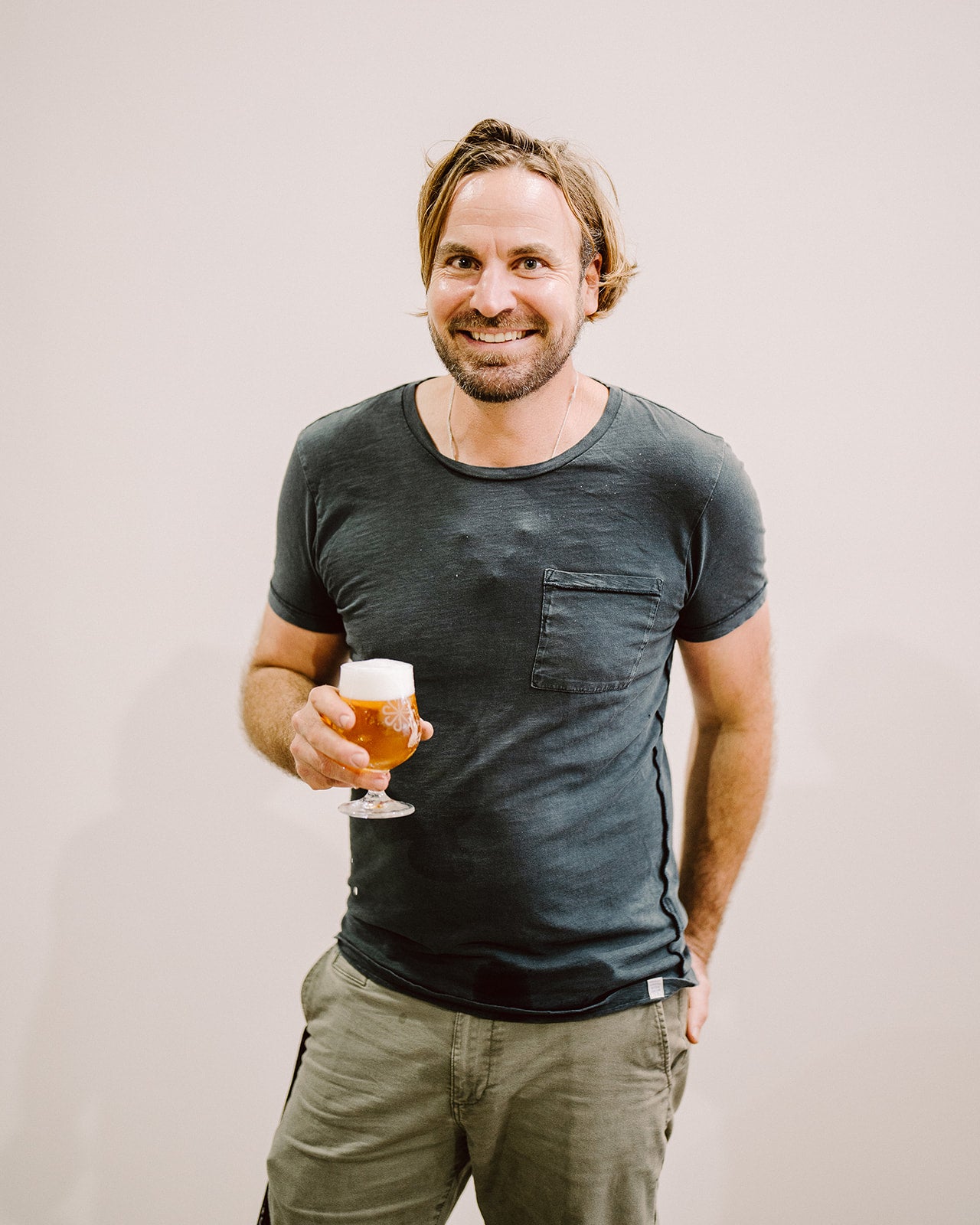 Georg
Equal measures of alchemy and artistry drive Georg's creations. 
Whether cooking for his family or experimenting with fermented blends for The Barrel Shepherd, he respects ingredients and the elemental, interconnected nature of all things. 
After immigrating from Germany as a little one, Georg grew up on a biodynamic sheep farm in Armidale. His father was a pioneer in sustainable farming methods, and his mother was an inspired fermenter and baker - it's no wonder Georg has long been tuned into the wild and bubbly aspects of the environment.  
Despite spending his career in the clouds as a commercial pilot, Georg is innately connected to the land.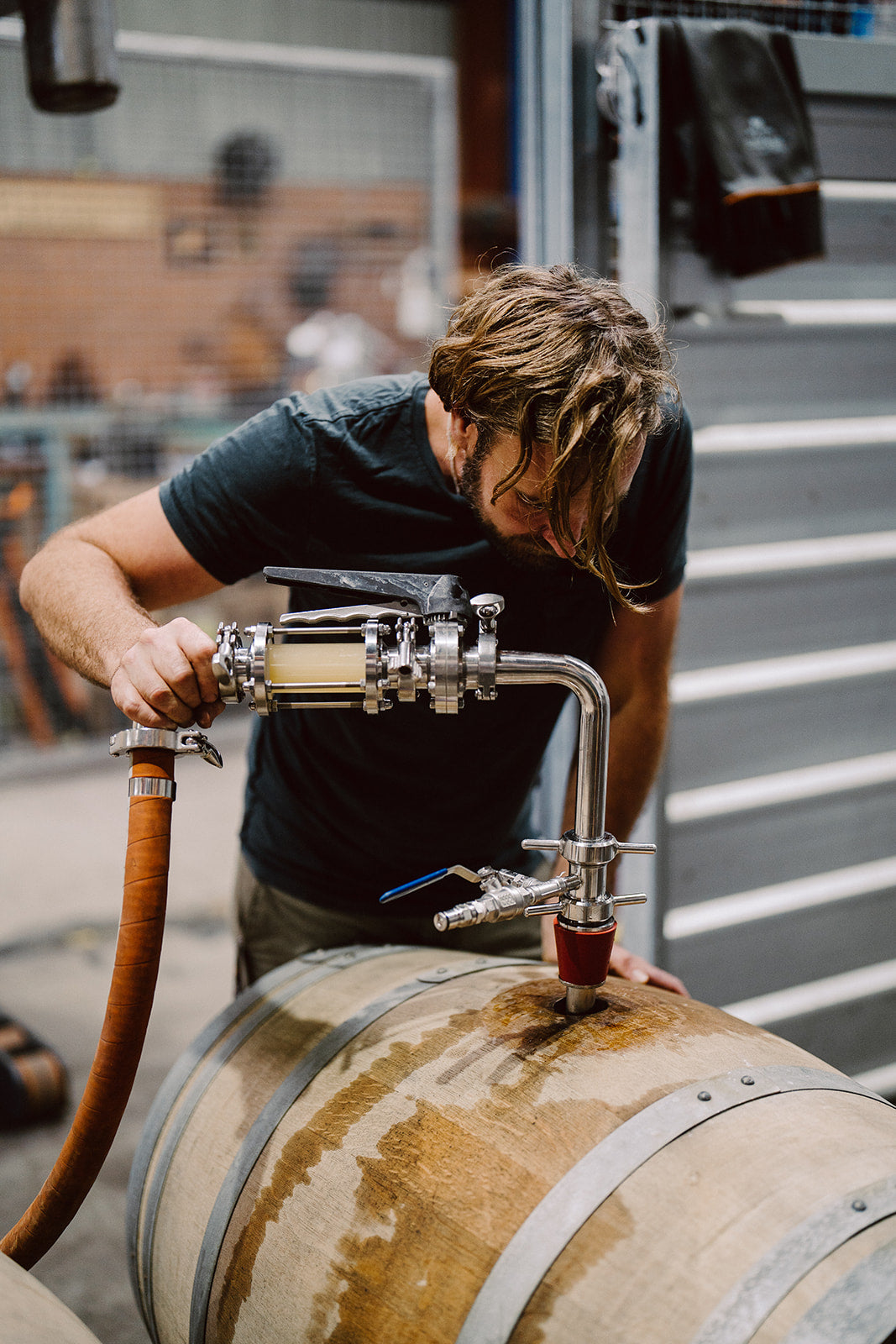 He started making home brew in 2010 and obsessed over the science of it. When the global pandemic threw Georg a few curve balls, he ramped up production and signed the lease on a factory space. A couple of barrels has turned into over one hundred and counting, and the excitement of experimentation hasn't waned. 
The name 'The Barrel Shepherd' pays homage to Georg's sheep-farming German father. It also represents the act of tending to the fermentation barrels as a shepherd guides their flock. Maintaining and nurturing, while allowing nature to do its thing.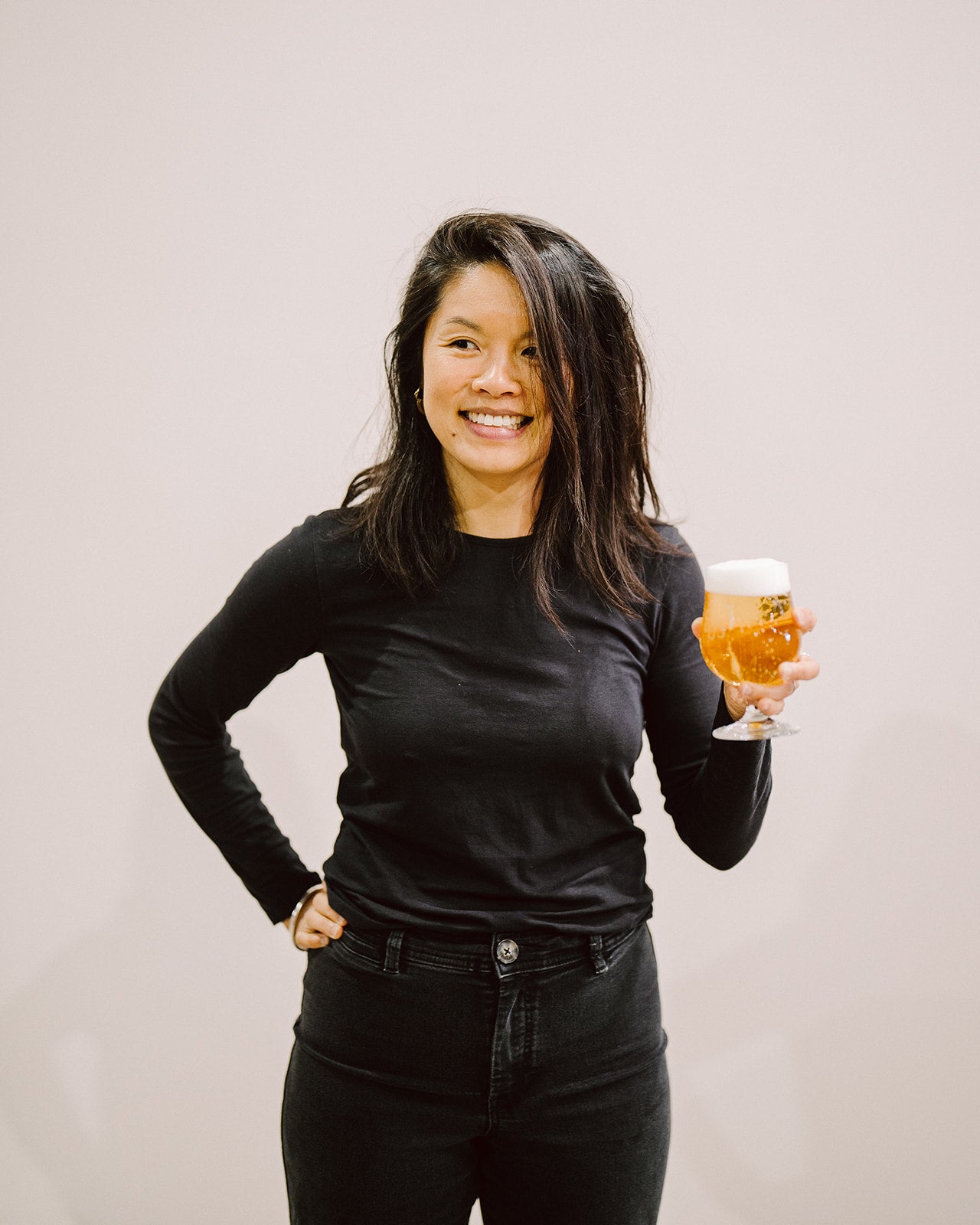 Chan
Chan brings creative vision and barrel loads of organisational wizardry to The Barrel Shepherd. 
With a background in marketing and communications, she has a knack for crafting ideas that bring people together. Handmaking things with love is her thing, whether she is flinging pho for Little Bếp, her Viêtnamese pop-up concept, or screenprinting happiness-inspired designs. Chan is known in the community as a warm and friendly yoga and pilates instructor and a supporter of the local creative scene.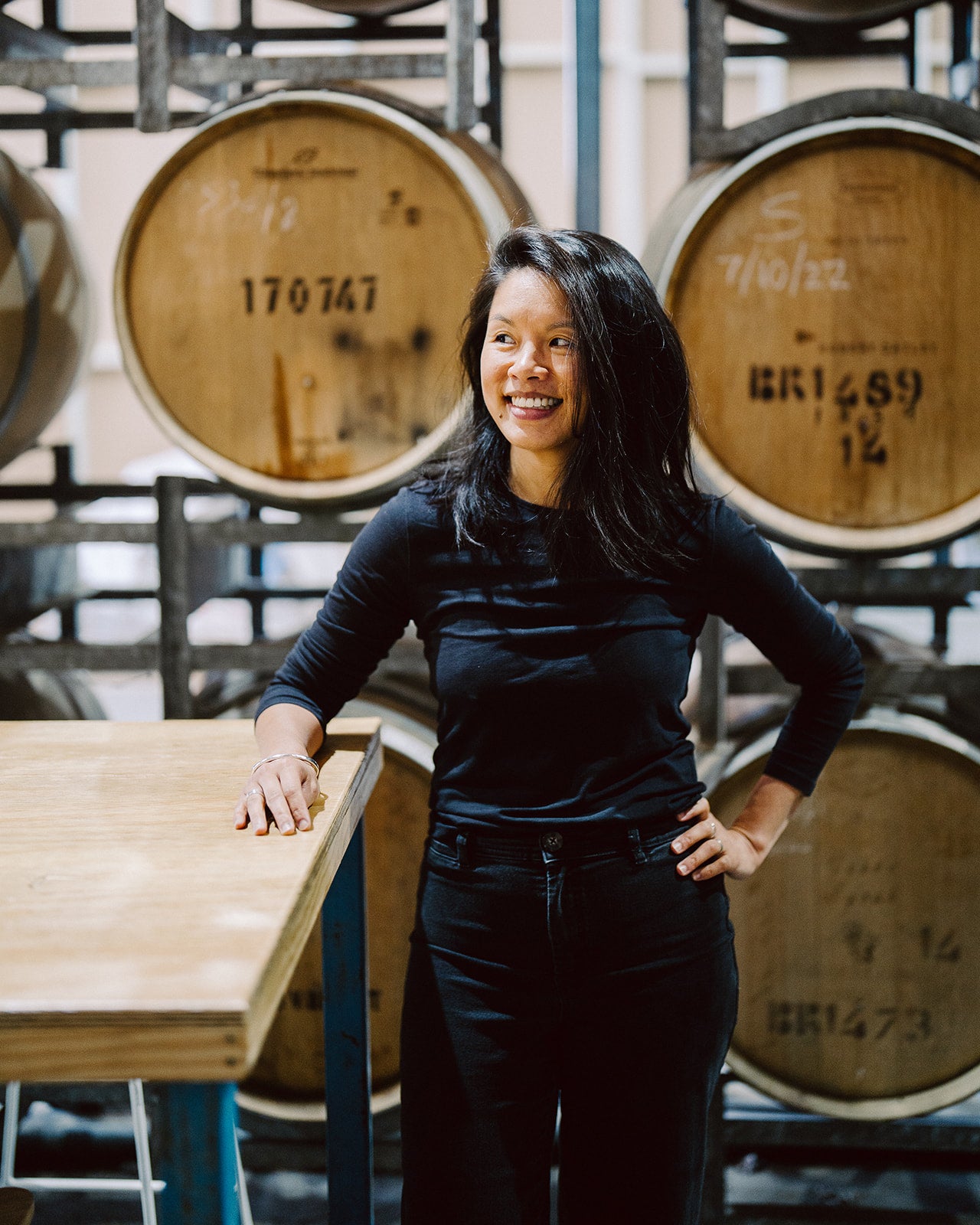 As Georg's partner in business and life, Chan keeps things ticking over while Georg's blends bubble away. What she has learnt about outfitting a brewery could fill a stack of old-school phone books. From sourcing the most suitable (and stylish) bottles for our ferments to researching obscure equipment and staying on top of the numbers and orders, Chan's work is pivotal to The Barrel Shepherd's existence and evolution. 
She loves the social vibes and good times of Saturday afternoons at The Barrel Shepherd and says that working alongside Georg is her favourite part of the biz.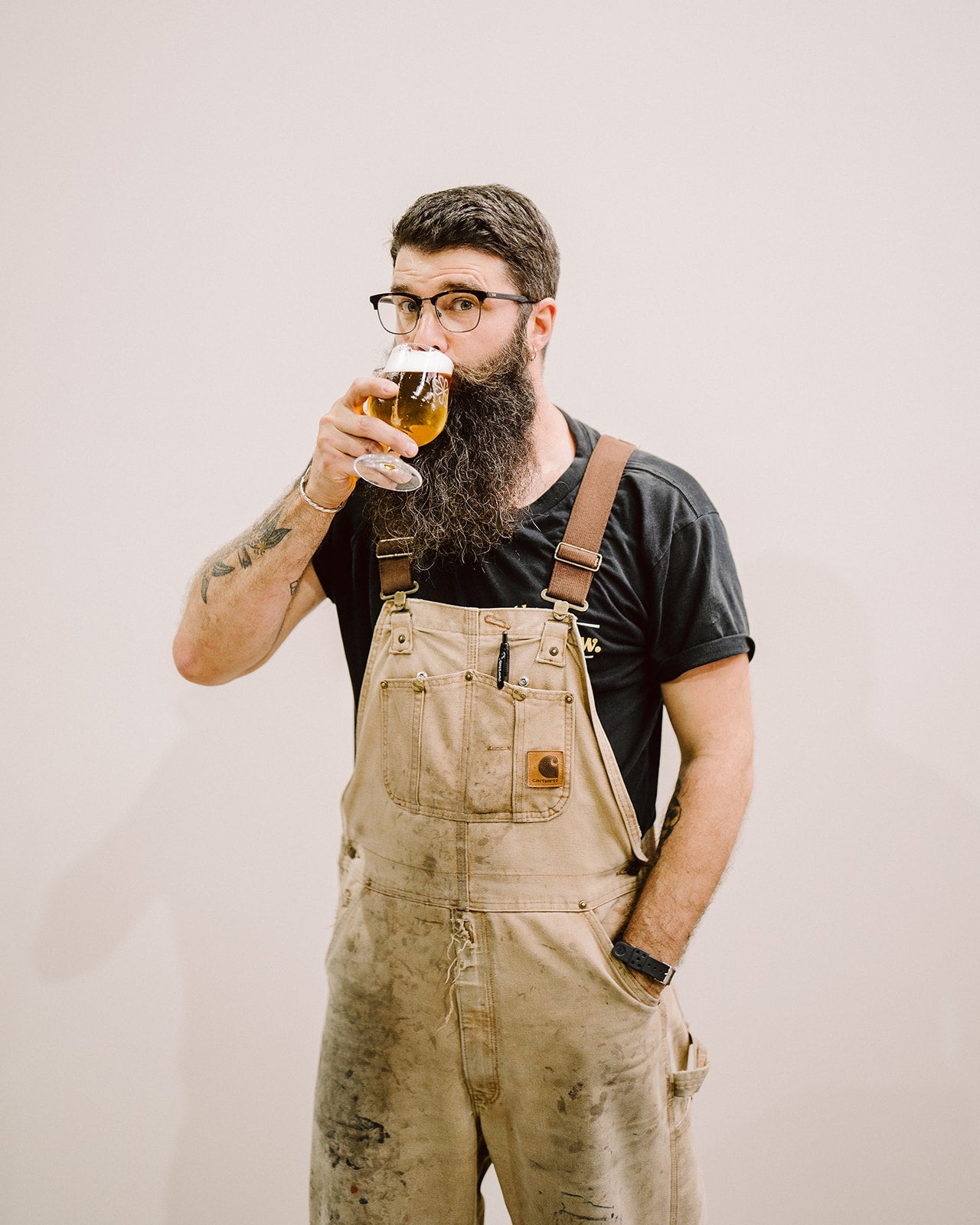 Benny
What do you get when you take a dash of medieval craftsmanship, a slug of love for the coast, and a whole lot of beard? You get Benny! You'll find him serving Barrel Shepherd goodness to punters on any given Saturday, and he helps Georg with production in the brewery during the week.  
Not one to sit idle, Benny's non-Barrel Shepherd days are spent handcrafting quality leather goods. He is a self-taught leatherworker who established Heaps Good Leatherwork after shifting his career away from wildlife biology and environmental consultancy to something more creative and hands-on.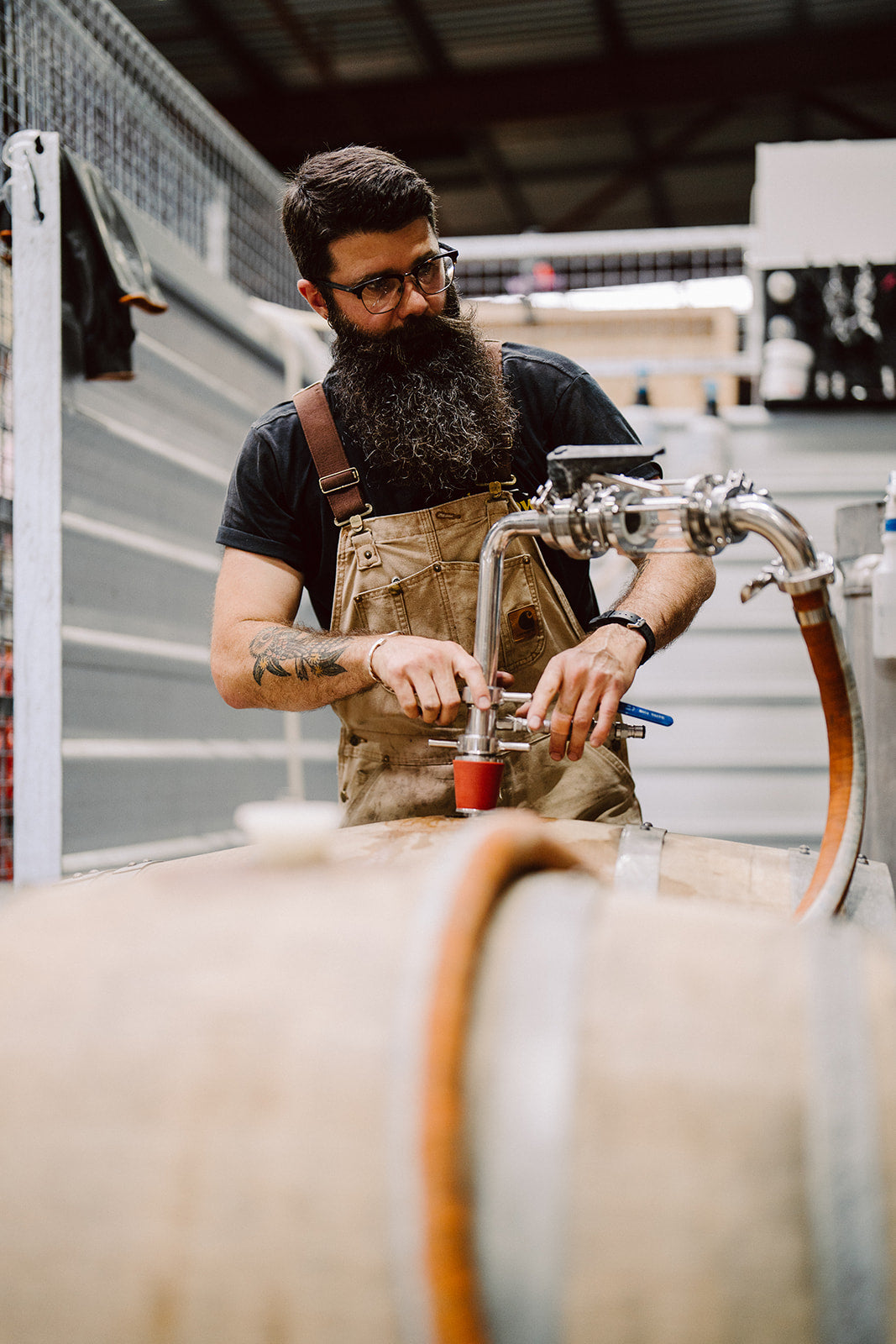 Benny is a Victorian transplant born into a town on the Great Ocean Road. Adulthood took him inland, and then in the last few years, he and his partner moved to New South Wales and settled in Wollongong by the beach.  
There's a very comfortable ethos match between Benny and The Barrel Shepherd, drilled down to appreciating old trades and finely crafted products and sharing that passion and knowledge with others.